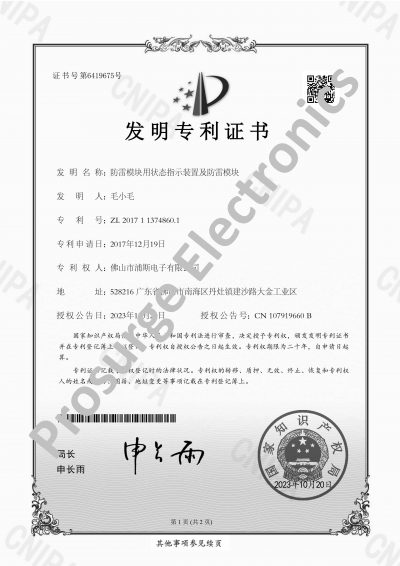 Congratulations to Prosurge for obtaining the Chinese patent authorization certificate for its innovative technology: status indicating device for surge protection module and surge protective device. This is another major step forward for our products in terms of high quality, innovation, and intellectual property protection.
Through years of development, Prosurge Electronics has become a globally competitive lightning and surge protection company, we extended our business in 6 continents and more than 60 countries.
Trust us with confidence. Stay safe and sound with Prosurge!