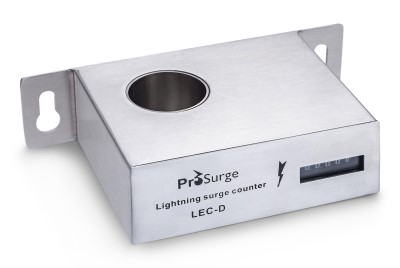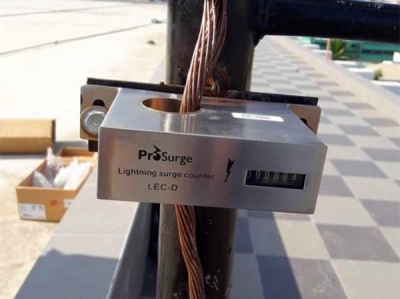 Passive Surge Counter / Lightning Counter – LEC-D-No battery needed
Prosurge's surge counter (lightning event counter) LEC-D is used for registering lightning and surge event. It provides important information concerning the operational history and current condition of the surge arrester on your system. It is equipped with a 6 digit electro-mechanical cyclometer which counts each electrical surge shunted to ground via the arrester. The LEC-D surge counter contains no internal batteries as each is completely powered by its own connection to the surge arrester through the earthing circuit. The surge counters are sealed to IP67 against water and dust ingresses and the stainless steel enclosure makes it applicable in the toughest environment.
Features
Long service life due to no battery needed
Sensitive response with trigger current 500A
Can register very high lightning strike up to 150kA 8/20
32mm through hole, easy to install and use, a simple insertion of the down conductor
IP67 for out-door installation
Mechanical count, 6 digit display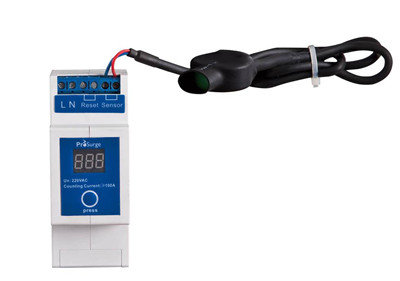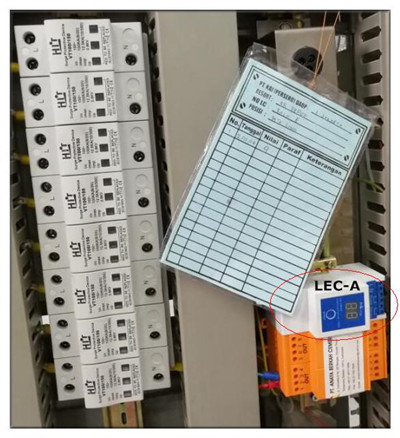 Surge Counter / Lightning Counter – LEC-A – Indoor Use
Prosurge lightning event counter (surge counter) is used for register the lightning event in a certain area, trigger current from 100A,din rail installation, 2 digital LCD display, AC online charging to the battery needed.
Features
Potential-free registration of discharge currents of surge protective device
Sensitive response, trigger current from 100A
Stable capability, anti-jamming
DIN-rail design, easy to install and us
Easy installation by enclosing the earth conductor of the arrester with an open toroidal core
Voltage or current counting alternative is available
2 digital LCD display with setting and resetting buttons
AC online charging to the battery
Prosurge Surge Protection Device Products Family
Click to explore our extensive surge protection devices and other lightning protection products.
Contact Prosurge and Get Reply in 2 Hours
see how competitive our price is : )
Live chat with us by clicking the chat button on the bottom right corner
Fill the Contact Form and Get Reply in 2 Hours
For North American market, please contact
For other markets, please contact