Surge Protection for Railway System
Railway system are highly sensitive and thus over voltage and over current induced by lightning stroke will damage all kinds of equipments via power supply and signal transmission channels and threat the safety and normal operation of railway system. Power supply cables and all kinds of electronic and signal equipment must with proper SPDs.
Prosurge is proud that our surge protection devices (SPDs) are protecting the Indonesia Railway. It proves that our SPD is doing a great job in protecting the most mission-critical asset in a country with the most frequent lightning strikes.
Please check our surge protection projects around the world: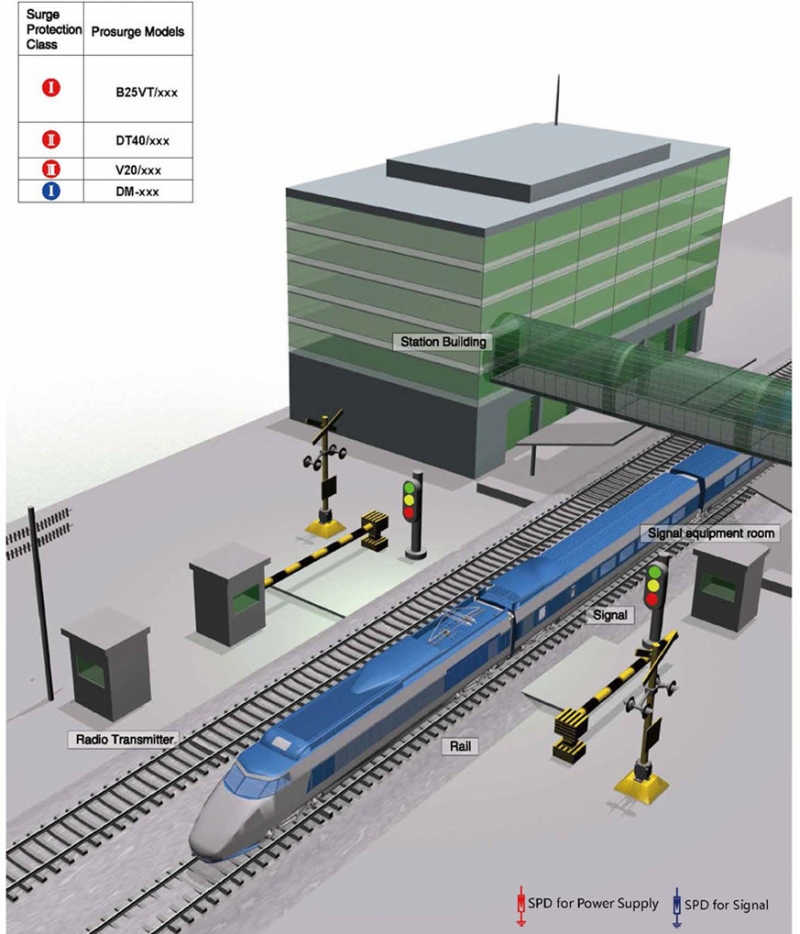 Surge Protection Device Selection
For power supply surge protection, please click and view:
For signal surge protection, please click and view: