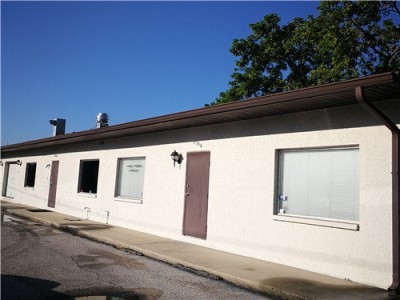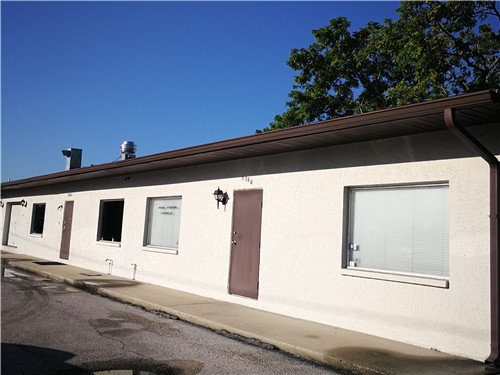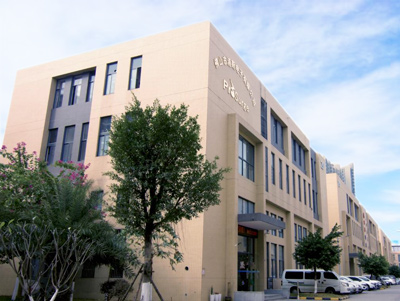 Prosurge Electronics Co., Ltd
Prosurge is an active player in surge protection industry. It consists of 2 companies:
Prosurge, Inc
Prosurge Electronics Co., Ltd
We start from a humble beginning by a group of experts. Through years of endeavor, we've become a globally competitive surge protection device (SPD) company and extended our SPD business in 6 continents and more than 60 countries. Our surge protection devices are protecting numerous critical facilities in North America, South America, Asia, Oceania, Africa and Europe. Click here to check some of our surge protection projects worldwide.
Our mission is to protect millions of businesses, households and organizations from lightning & surge damages. Inspired and encouraged by this mission, we are doing things differently than many of our competitors.
We innovate. As an engineering driven company, we invest a way-above-average ratio of yearly revenue on R&D. This ensures Prosurge to be among the very few companies who can offer the most complete SPDs on the US market.
We challenge. Using our ingenuity, we are raising the standards for SPD quality & reliability via designing, manufacturing and testing. Our surge protection device is one of the safest on the market.
We collaborate. The Prosurge team is one of the best in industry. We share the same value: pursue excellence in everything we do. Together, we are delivering world-class products and solutions.
We progress. Despite our accomplishment, We deem ourselves progressive instead of successful. With the Kaizen mentality, We are always bettering than we used to be.
We support. Our customers are supported and well-served in various ways: 2-hour response, technical training, video conference, regular visit, well-documented material ect. In fact, they are so loyal and satisfied that they are happy to write recommendation letters for us.
Trust us with confidence. Stay safe and sound with Prosurge!
Prosurge's Milestone
2006 Prosurge founded, established two production lines, focused on R&D of surge protection products for international market and Patents
2007 Prosurge certified with ISO9001. Prosurge Surge Test Lab founded, market extended to Asia and Australia
2008 Thermally Protected MOV obtained invention patent in China and ETL certificate as per UL1449 T1ca
2009 AC Din Rail SPD certified by Intertek ETL of UL1449 Type 1CA SPD and obtained invention patent in China
2010 Thermally protected MOV was certified by UL1449 Type 1ca SCCR 200kA
2011 Prosurge moved to newly rent bigger factory, four production lines. Market extended to USA and Europe covering more than 20 countries.
AC Din Rail SPD recognized by UL1449 Type 1CA SPD
Prosurge's Surge Test Lab certified by Nanhai Government for "Lightning Protection R&D Center"
2012 Prosurge TPAE Technology obtained Chinese and USA Patent
The Chinese Government awarded Prosurge as " High Tech Company"
2013 Prosurge TPAE Technology obtained Korea Patent
2014 Class II AC Din Rail SPD certified by KEMA as per IEC61643-11. Gain CB Reports.
2015 Prosurge TPAE Technology obtained German Patent
2017 DC PV Din Rail SPD recognized by UL1449 Type 1CA SCCR 200kA
2017 ~ 2021 Prosurge Panel SPDs (Surge Panel) listed by UL449 Type 1 SCCR 200kA
Prosurge Panel SPD with EMI/RFI Filter listed by UL1283 Type 2
2018 Prosurge moved to its own 3000m2 plant, 5 production lines.
Establishment of Prosurge Inc.in USA
2019 Prosurge's DM series data line Surge protector Listed by UL497b
2020 Foshan Government awarded Prosurge as "Professional, Specialized and Innovative enterprise".
Class I+II AC Din Rail SPD cerified by TUV per IEC61643-11
Prosurge launched new product series of Lightning & Surge Protection and Power Monitor
2021  Prosurge became the largest manufacturer of thermally protected MOV in Asia and is the only influential Chinese brand of surge protection in the North  American market. Market covers more than 60 countries
Prosurge's Surge Test Lab certified as a recognized Laboratories by TÜV SÜD as External Test Laboratory and appointed by Foshan Government as "Lightning Protection R&D Center"
Class II DC PV Thermally Protected MOV certified by TUV per IEC61643-31
Prosurge launched new generation product of intelligent Surge Protective Device (iSPD)
Prosurge acquired another new 3000m2 + plant continue its fast development
Prosurge started lean production and MES digitalization factory project
Global Sales and Marketing Network