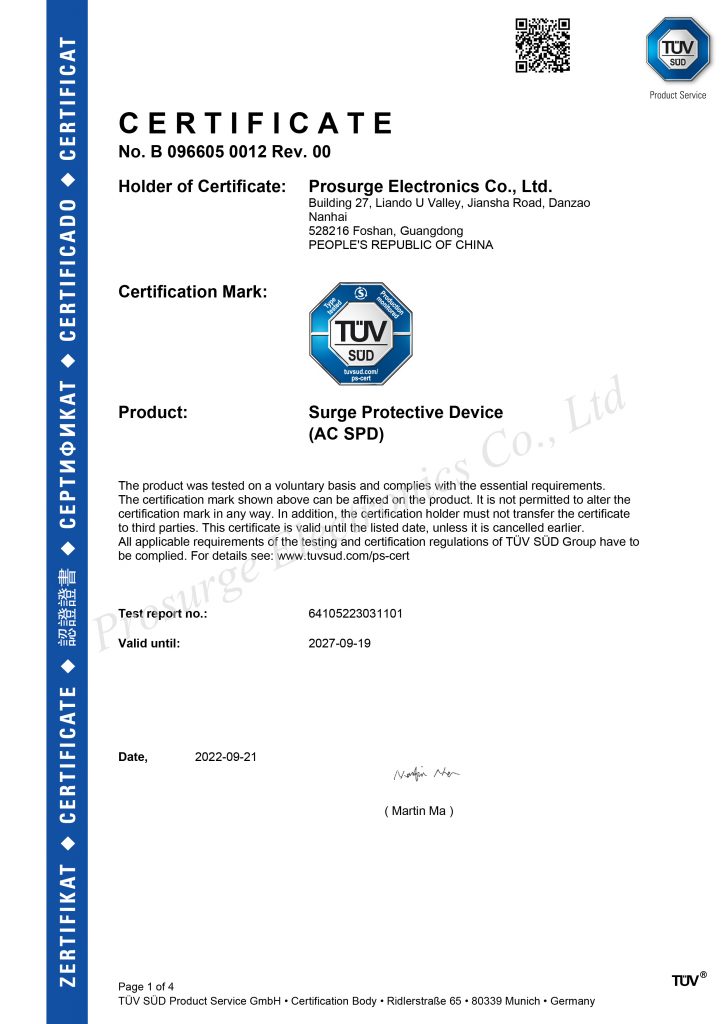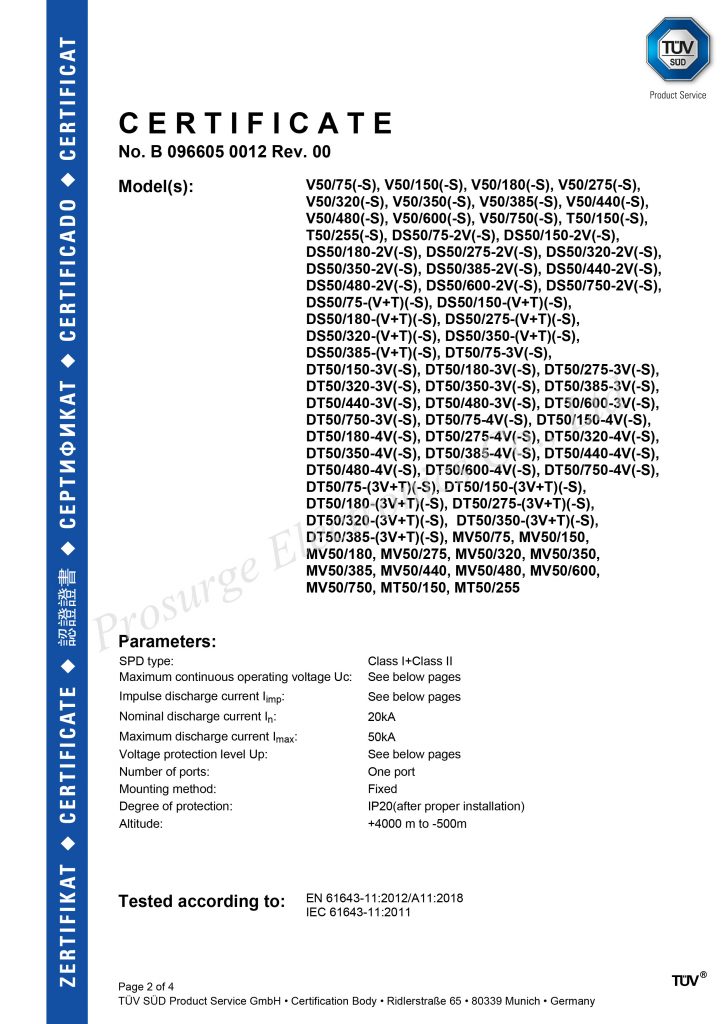 Prosurge V50, DS50 and DT50 series SPD are certified by TUV as per IEC/EN 61643-11.
V50, DS50 and DT50 surge protective devices are approved as class I & class II SPD (or  T1+T2 SPD), designed for low-voltage power system lightning current & surge protection, used at the boundaries from lightning protection zone 0B -2 and higher.
With built in Prosurge's high energy MOV, this range surge protectors ensure remarkable lightning current discharge capacity up to 7.5 kA 10/350μs and high reliability. The unique design of thermal protection provides quick thermal response and secure disconnection.
Rating:

Max. continuous operating voltage (Uc) : 75Vac-750Vac
Max. discharge current (8/20μs):50kA
Nominal discharge current (8/20μs): 20kA
Lightning impulse current (10/350μs): 7.5kA for L-N mode, 12.5kA for N-PE mode (GDT technology)
Short-circuit Current Rating (Isccr):25kA