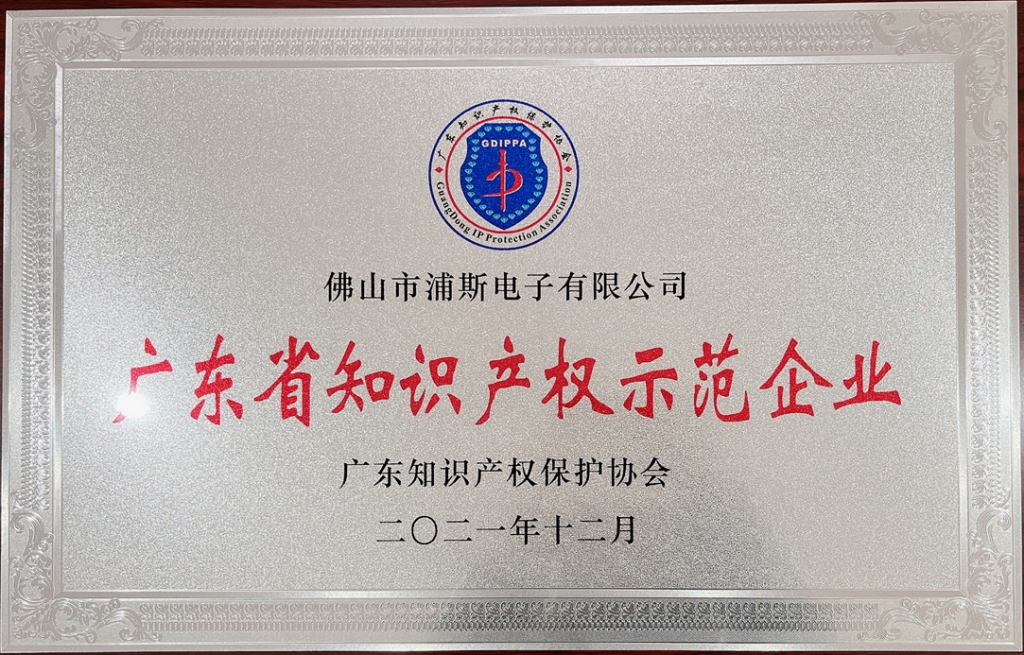 The evaluation of "Guangdong Intellectual Property Demonstration Enterprise" is an evaluation carried out by the local government to implement the intellectual property strategy, promote the construction of a strong intellectual property province and the construction of an innovative Guangdong, accelerate the transformation of economic development mode, and enhance the independent innovation ability and core competitiveness of enterprises. The form of recognition of incentives and incentives formulated for private enterprises.
Under the guidance of the Guangdong Provincial Intellectual Property Office, the applicant enterprise needs to be evaluated by Guangdong intellectual property experts on the intellectual property system, independent innovation ability, and market competitiveness of the enterprise. Only after the review can be awarded this title. Under such a high standard, the passing rate is only 19.8%.
Prosurge has built a complete intellectual property system by virtue of the management and protection of intellectual property rights over the years. Winning the title of "Guangdong Intellectual Property Demonstration Enterprise" this time fully demonstrates Prosurge Electronics' strong brand strength and strong independent innovation ability.
Prosurge Electronics is a professional lightning and surge protective devices manufacturer with major products are surge protection component of Thermally Protected MOV (TPMOV), DIN rail SPD and panel type SPD, using for AC and DC/PV applications.
We offer quality assured products equipped with industry standard certifications, with approvals according to CE, KEMA, TUV and UL & CSA.