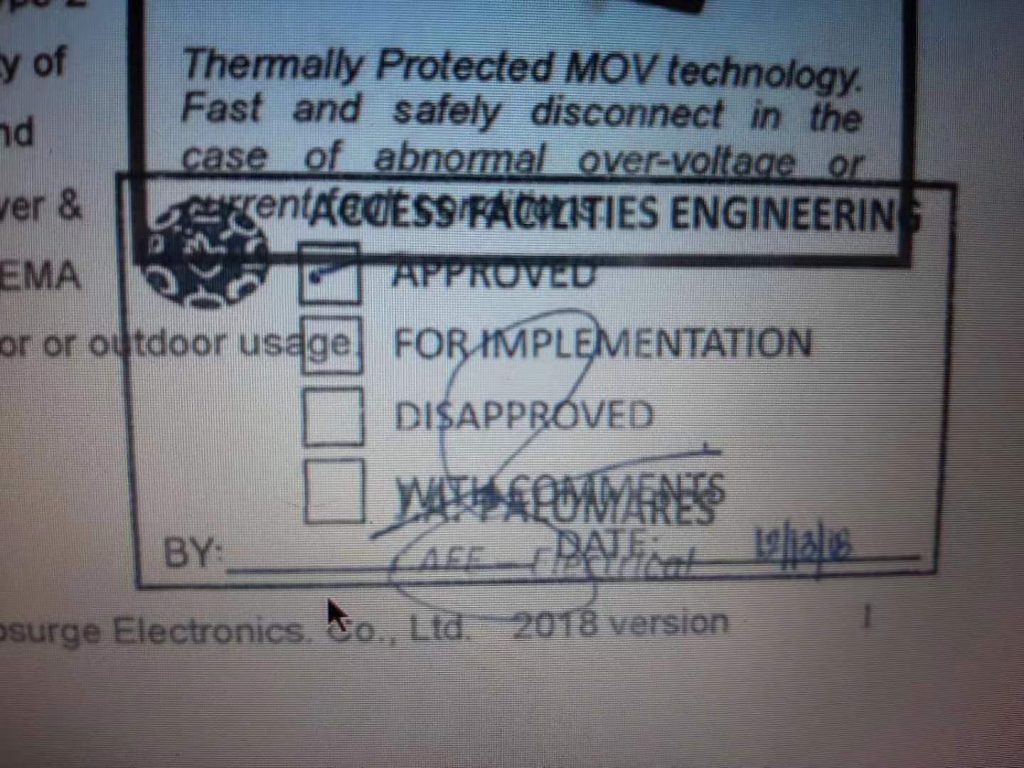 Information from Wikipedia, Globe Telecom, Inc., commonly shortened as Globe, is a major provider of telecommunications services in the Philippines. The company operates the largest mobile network in the Philippines and one of the largest fixed-line and broadband networks. As of December 2022, Globe's total mobile subscriber base reached 87.9 million. It is also the country's largest telecommunications company in terms of market capitalization.
Prosurge's surge protective devices are approved by Globe and use in the telecommunication projects in the Philippines.
The approved SPD panels are UL listed Type 1 SPD with short circuit current rating 200kA. Nominal discharge current 20kA 8/20μS, max surge current 100kA to 150kA 8/20μS.
Prosurge has wide range surge protection devices (SPD) for AC and DC/PV applications with certificates of TUV, KEMA and UL. Please contact us via [email protected] for more information.