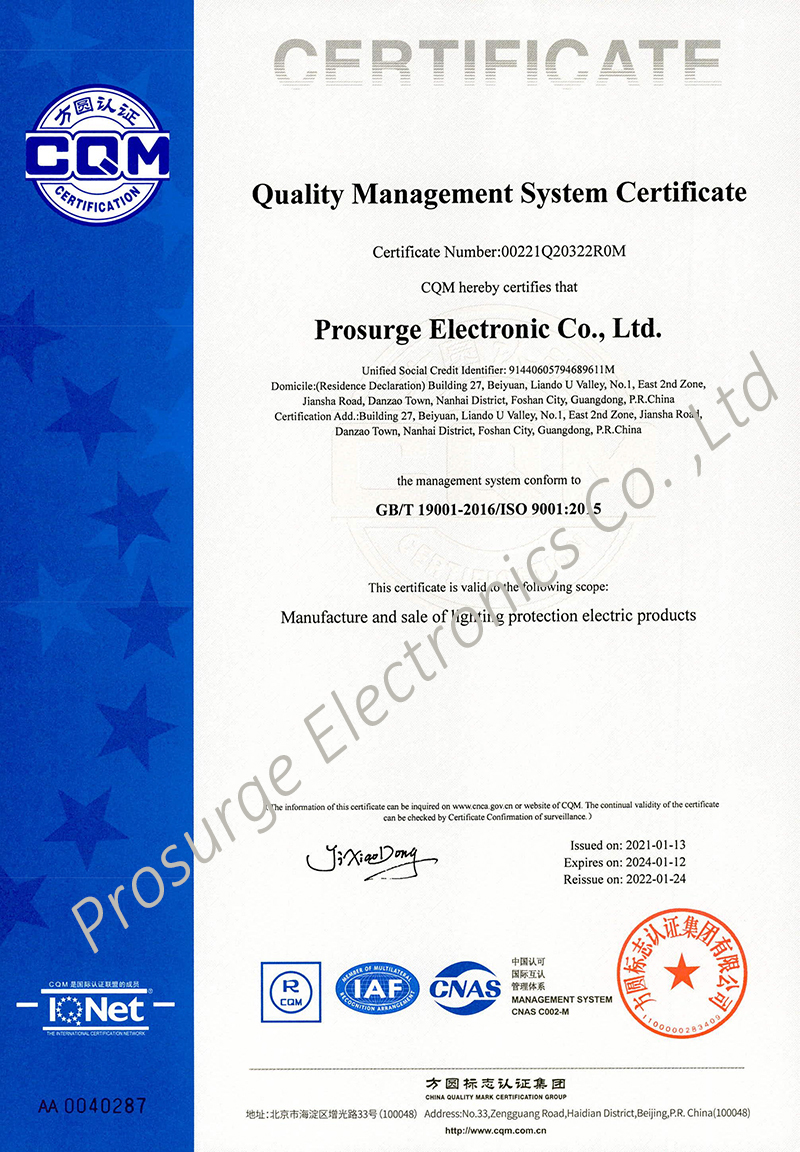 Prosurge Electronics, a leading manufacturer of surge protection devices, has achieved a major milestone in its quality assurance processes by passing the ISO certification audit.
The ISO certification audit is a rigorous process that evaluates an organization's quality management systems and processes. An organization must demonstrate that it is compliant with the ISO standards and can consistently provide products and services that meet customer and applicable statutory and regulatory requirements.
Prosurge is committed to providing its customers with the highest quality products and services.  This certification shows that Prosurge Electronics is dedicated to continuous improvement and has a proven track record of delivering quality services and surge protective devices.