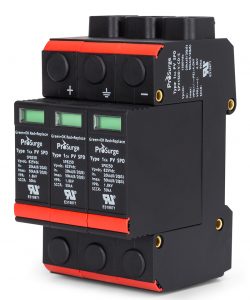 With recent rule chances around Li-Ion battery safety for marine propulsion and control systems, surge suppression will be required on the high voltage battery systems that use for vessels.
Prosurge SPV800-V-CD-S/C surge suppressor (surge protective device) is specially meeting the requirement and suitable for 800Vdc battery system.
Prosurge also have DC SPDs for 1000Vdc to 1500Vdc system which suitable for energy battery systems with voltage from 900Vdc to 1500Vdc.