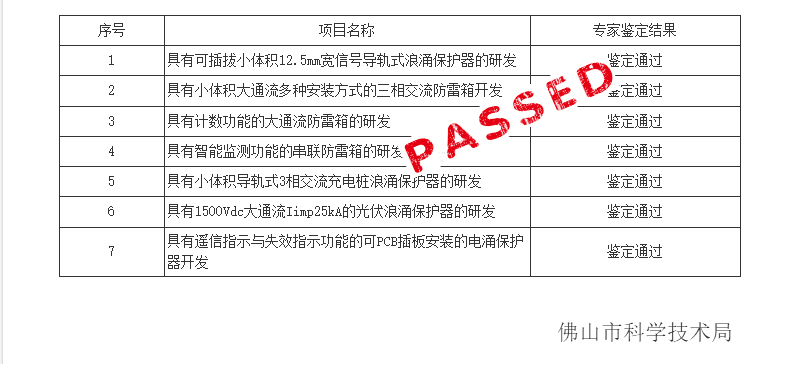 Today, Prosurge Electronics made headlines as it successfully passed seven technical appraisals in surge protection R&D.
These appraisals were independently conducted by the Foshan Science and Technology Bureau.
These appraisals were part of a stringent quality assurance process undertaken by Prosurge to ensure that its surge protective devices are in compliance with the highest standards of safety, reliability, and quality.
The Underwriter Laboratories (UL) in the U.S and the TÜV SÜD in Germany all supported and provided the certifications that are required for Prosurge's SPDs to be certified in the markets where they are sold.
The successful passing of the appraisals exemplifies Prosurge's commitment to ensuring that its surge protection devices meet the highest quality standards. It also demonstrates the company's focus on providing customers with the latest in safe and reliable surge protection products.