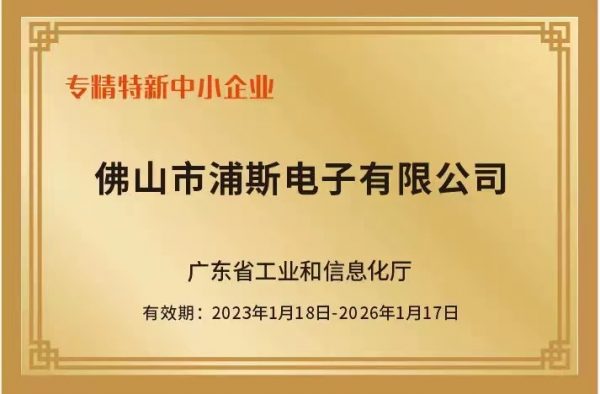 Prosurge, a leading manufacturer of surge protection devices, has been honored with the prestigious title of 2022 Specialized Special New Small and Medium Enterprises of Guangdong Province. This award is presented to companies that demonstrate excellence in the field of technological innovation, product quality, and customer service.
The award is a testament to the hard work and dedication of Prosurge's team, who have consistently strived to create innovative and reliable products for their customers. The company's commitment to quality and innovation has enabled it to remain at the forefront of the surge protection industry.
Prosurge has been recognized for its contributions to the industry, with its products being used in a variety of industries including aviation, automotive, and medical. The company has been praised for its dedication to protecting customers' electrical systems from the damaging effects of lightning and power surges.
The award is a great achievement for Prosurge and its team and is a testament to their commitment to providing the highest quality products and services to their customers. The company looks forward to continuing to serve its customers and developing new and innovative products to meet the needs of the industry.