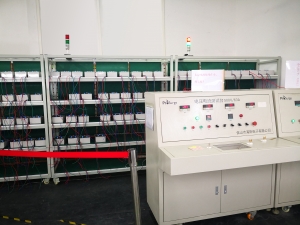 Prosurge is committed to provide high quality surge protection products to customers. All Prosurge's finished products will undergo various tests before they deliver to customer.
Among our QC tests, the online aging test is the last procedure and th SPD are 100% tested. We simulate the actual application situations of customer, applying the maximum allowable voltage to the products. Monitoring, recording and analyzing the SPD's running states, operating voltage, leakage current and their temperature rising etc. parameters in real time.
The defective products will be screen out in this test, and those defective products will also be analyzed in time to ensure the quality of the entire batch of products is effectively verified before shipment.