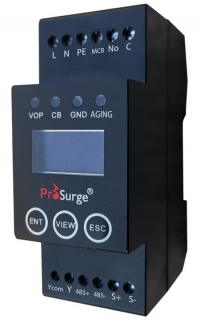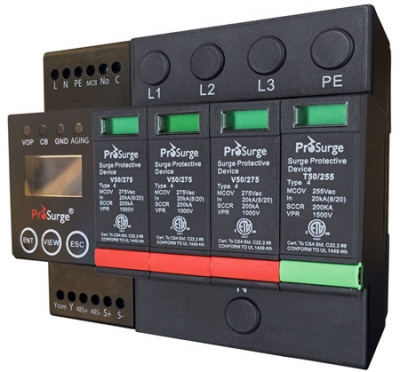 DIN-rail SPD with iSPM-02
Intelligent Surge & Power Monitor iSPM-02 – Make Your Lightning Protection System Flawless
Current Problems of Existing Lightning Protection System
As we know, surge protective device (SPD) is the major product for protecting the electronic and electrical system from lightning and surges. SPD adopts MOV (metal oxide varistor) as the core component as it has merits like excellent volt-ampere characteristics, strong discharge current and fast response time. However, MOV has innate defects like:
When working, it will have leakage current which will increase over time and eventually the MOV will degrade.
It can't withstand temporary over-voltage (TOV).
It can't withstand surge current above its capacity.
When SPD fails, it provides visual failure indication on the product itself and a remote signal to the control center requesting for immediate replacement. This makes the LPS a silent and passive protection system for so many years. The status of the LPS can only be learned by on-site inspection and online measurement conducted by professionals, which is extremely inconvenient and costly for complicated system and systems in remote areas. Untimely replacement happens all the time and thus we've witnessed many examples of equipment damages and system breakdowns due to the untimely replacement of failed SPD.
Prosurge's Solution for a Flawless Lightning Protection System
While in our digital age, it is paramount to have an uninterrupted running information system which requires an uninterrupted running lightning protection system. Thus, Prosurge proposes an innovative and industry leading solution to build a continuous and flawless lightning protection system with our 2 products:
intelligent surge & power monitor iSPM-02
intelligent SPD which iSPM-02 as core module
These products can collect the real-time data of the LPS to allow administrators to know the LPS status anywhere and anytime. Our products also provide early alarm when the SPD is close to end of life and thus avoid the risk of untimely replacement. With the software provided by Prosurge, customers can easily access to below information of LPS or power system visually:
SPD working status, alarm when failure
SPD aging status, alarm when SPD close to end of life
The time and accumulated times of surge event. Premium model iSPM-03 even provide surge's magnitude record
Grounding conditions of SPD. Alarm at poor grounding
Power system voltage (or SPD's working voltage) data
N line monitor (screen light off while lost, alarm by remote signal contact)
Working status of backup over-current protection device (circuit breaker or fuse)
Above information can be obtained by local man-machine interface or RS485 half-duplex MODBUS RTU protocol communication mode connecting to remote monitoring center.
iSPM-02 can be widely used in telecom, railway electrical systems, wind power plant, photovoltaic power plant, network Communication system, building electrical system and automatic industrial lightning protection etc. This is a perfect device to make your lightning protection system flawless.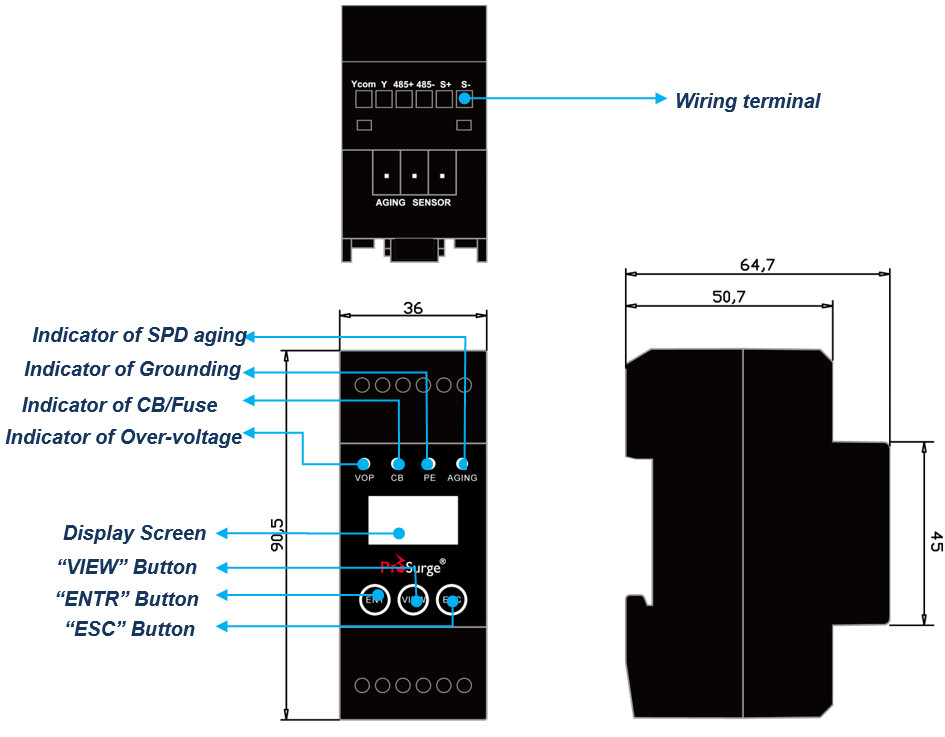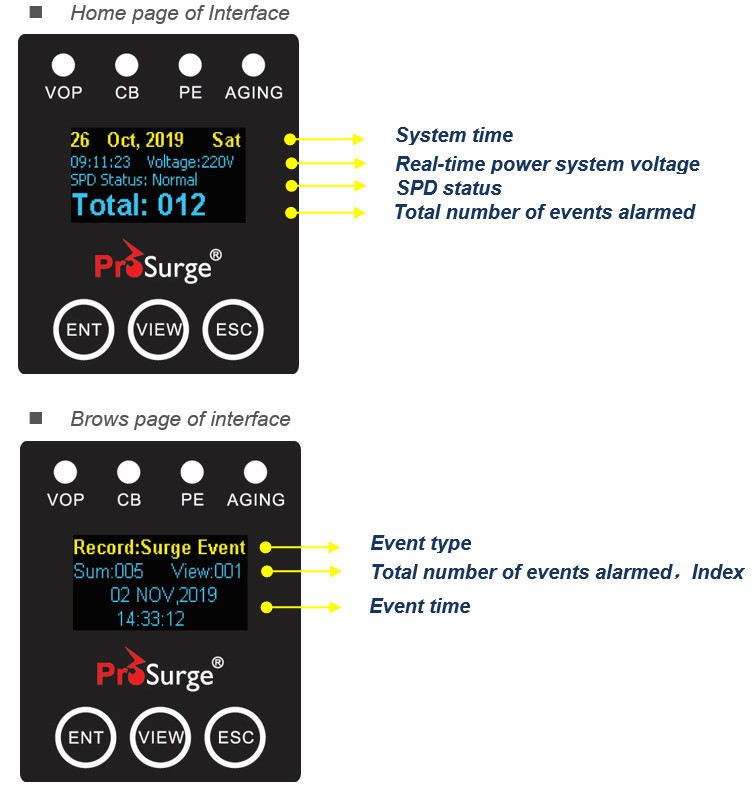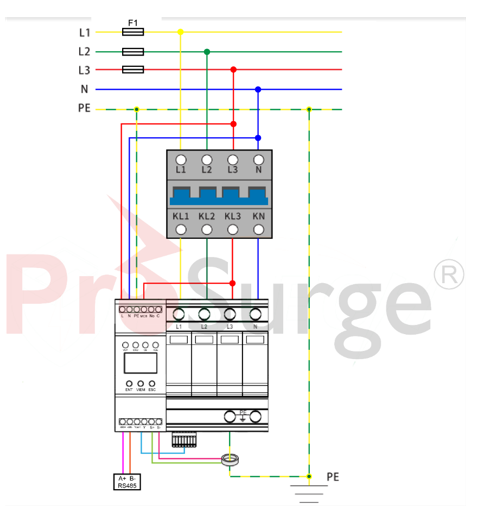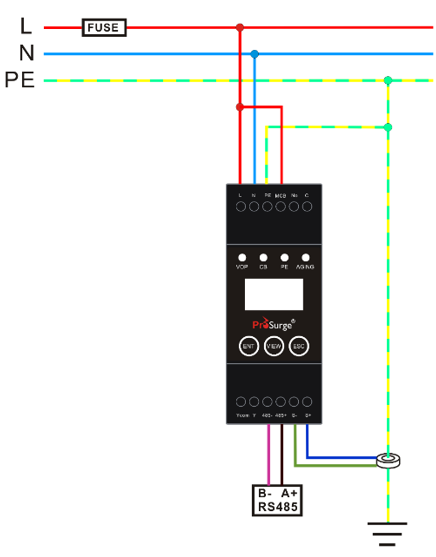 Prosurge Surge Protection Device Products Family
Click to explore our extensive surge protection devices and other lightning protection products.
Prosurge Surge Protection Device Products Family
Click to explore our extensive surge protection devices and other lightning protection products.
Contact Prosurge and Get Reply in 2 Hours
see how competitive our price is : )
Live chat with us by clicking the chat button on the bottom right corner
Fill the Contact Form and Get Reply in 2 Hours
For North American market, please contact
For other markets, please contact