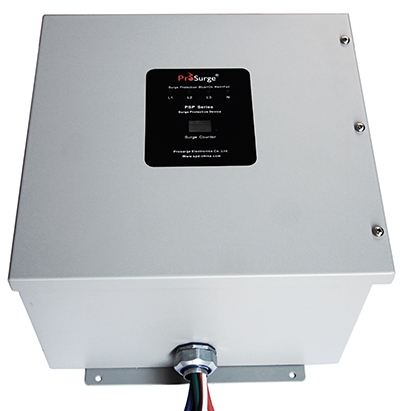 PS Series Surge Panel (900kA max.)
PS Series – Panel Surge Protection Device (Panel SPD)
Prosurge PS series panel surge protection devices are ultra-large surge capacity design for mission-critical application with very high exposure to lightning. They are UL 1449 4th Type 1 / Type 2 tested for point-of-entry (Category C, D, E, IEEE C62.41) and sub-circuit (Category B) protection. With surge capacity up to 900kA, PS series surge panel can meet most critical surge protection challenges worldwide and ensure maintenance-free for its lifetime.
By employing Prosurge's patented SMTMOV/HSMTMOV, a thermally protected and arc extinguishing technology component, PS series has a significant advantage in abnormal over-voltage & high fault current safety and thus ensure industry's highest level of safety and performance. The parallel redundancy modules design makes PS series more robust and reliable.
Anticipatory Failure Monitoring Technology
The Anticipatory Failure Monitoring (AFM) technology allows users to replace SPD before the protected electrical equipment or systems are threatened by overloads and thus ensure uninterrupted surge protection. Three stages LED indication (Blue-Yellow-Red) can help users to understand the current protection status. When the blue LED indicator turns to yellow, it shows that the SPD is in potential failure status and a replacement of the SPD is recommended. If the SPD is not replaced, it still continue to provide limited protection yet further overloads may lead to the risk of surge damage.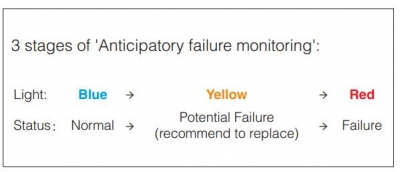 Features
UL listed Type 1 (ANSI/UL 1449 4th, CSA C22.2) SPDs
UL listed Type 2 (ANSI/UL 1449 4th, CSA C22.2) SPDs with sine wave tracking
Rating:
MCOV: 150-690Vac
Surge capacity: 150-900kA per phase
SCCR: 200kA, tested without external CB or fuse
Prosurge patented SCCR 200kArms thermally protected MOV technology (SMTMOV/HSMTMOV) as key component

Full modes protection

& high surge energy capability with compact size

Low voltage protection rating
Degradation failure indication

Degradation failure indication. Anticipatory Failure Monitoring (AFM) technology to ensure permanent surge protection

Surge event counter optional

Sine wave tracking function optional

Floating changeover contact for remote alarm

Threaded NPT

NEMA 4 metal enclosure to resist dirt, dust and water

Meet both standards of UL1449-4th and IEC61643-11:2011
Typical Applications
In high lightning exposure location likes:
All power circuit
Telecommunication applications like cell towers, base station, data center, transfer center ect)
Industrial
Commercial
Renewable energy
Oil or mineral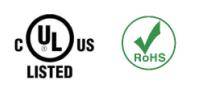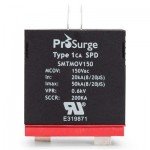 Adopt SMTMOV/HSMTMOV as Key Component
General Spec of PS Series Panel Type SPD
PS category
D
Certification
ANSI/UL1449 4th, CSA C22.2, Type 1, Type 2
Connection Type
Parallel Connected
Surge Capacity (8/20 us)

150-600kA per Phase (PS model built with SMTMOV)

225-900kA per Phase(PS model built with HSMTMOV)

Lightning Capacity (10/350 us)

12.5-50kA per Phase (PS model built with SMTMOV)

20-80kA per Phase(PS model built with HSMTMOV)

SCCR
200kArms
Sine wave tracking
Optional for UL Type 2 listed
Lightning counter Current
≥ 200A (with Reset button )
Failure pre-test
Press 2S (test button)
Power Status Indication
Normal=Blue LED ON
Working Status Indication
Three stage (Normal= Blue LED ON; Need replace= Yellow; Fail= turn to Red)
Power Connecting
8 AWG (L1=black ; L2=red; L3=blue; N=white; PE=green)
Signal cable
16AWG (C=red; NC=blue; NO=brown)
Working environments
Temperature –40℃~+85℃; Humidity relative 5~95% (25℃); Altitude≤3km
Dimensions, W x D x H
350 x 370 x 223 mm
Enclosure
Metal enclosure, NEMA 4
Net Weight (typical value)
10.6 kg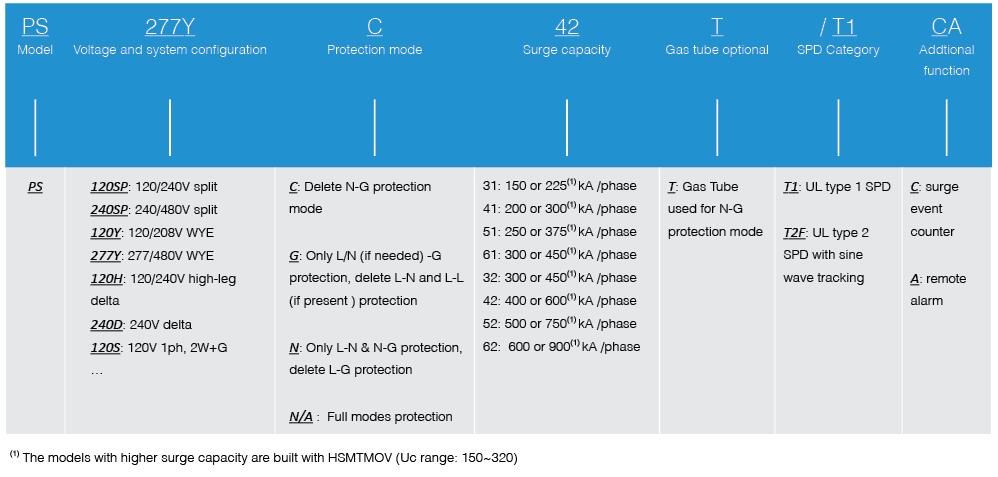 Voltage Code for Power Distribution System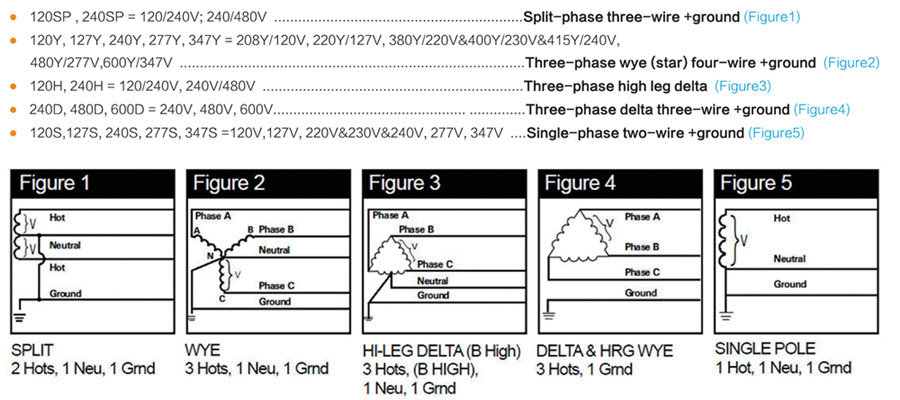 Prosurge Surge Protection Device Products Family
Click to explore our extensive surge protection devices and other lightning protection products.
DIN-rail SPD for AC Power Supply
Panel SPD for AC Power Supply
IEC Standard
UL Standard
Other Surge and Lightning Protection Products
Email Prosurge and Get Reply in 2 Hours
see how competitive our price is : )
Live chat with us by clicking the chat button on the bottom right corner
Fill the Contact Form and Get Reply in 2 Hours
For North American market, please contact
For other markets, please contact